THE RESEARCH OF ABNORMAL ZONES IN BELARUS
THE INTERNATIONAL SCIENTIFICALLY — PRACTICAL ACTIVITY of center of scientifically — practical researches and application of innovative programs on safety issues of health of man «Geoinfozond»
         Since May, 12-16th, 2014 under the invitation of the Belarus party the director of the center of scientifically — practical researches and the application of innovative programs on safety issues of health of man of «Geoinfozond» Nikitin S.V. has taken part in work of the international conference «GIS-Naroch — 2014» in republic Belarus. Our delegation from Ukraine has been invited for carrying out of presentation of devices of ruler VEGA (VEGA-11, VEGA — 01) of ours scientifically — research laboratory of designing of devices «VEGA» (Ukraine, city Rivne) and of devices of our partner of the founder of company «Spinor International» Pavlenko A. R (Ukraine, Kyiv), devices «Spinor», «Forpost-1», «Vernada Geo» intended for neutralization of geopathogenic zones (GPZ) and technogenic radiations. Conference with our participation passed in subjects «Using of modern geoinformation technologies» (of geoinformation systems of remote sounding of the Earth). Representatives took part in conference work 13-Russian, 5- Belarus, Ukrainian OOPT, of Moscow and Belarus state universities, of scientific institutions of the Russian Federation, Belarus, Germany, Latvia, Kazakhstan, Azerbaijan, Switzerland — representatives of company «WATERING CAN», etc.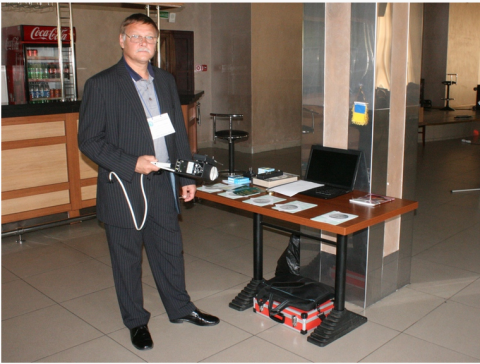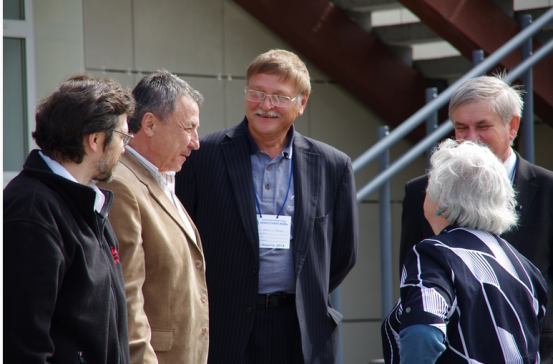 The Pyramid in Belarus!!!
 The Scientifically — research work in conference carrying out
During conference carrying out together with colleagues from Belarus have taken part in joint researches of abnormal object in area Naroch with device VEGA — 11. The aim is the definition with the help of the device of anomaly zones (of barrow). Technical possibilities of the device which have allowed to collect the preliminary scientific data of uniqueness of the given anomaly which is in a barrow have been shown and has not natural origin as a result. The device has accurately fixed linearity and system, inherent in objects having the correct geometrical form, on imprisonment before trail is the truncated, multistage pyramid.
https://charter97.org/ru/news/2014/5/30/100625/